Tom Cruise and Katie Holmes may have called it quits and Adele got pregnant but Wisin y Yandel pulling out of J.Lo 's tour with Enrique Iglesias has to be the most shocking news of the day.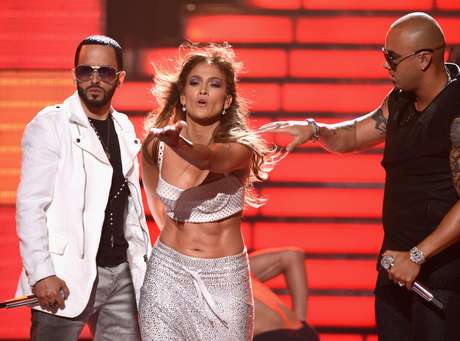 " It is with sadness and regret that we have decided to withdraw from the tour. Our sincerest apologies go out to our fans. We wish Jennifer and Enrique, as well as the tour, the very best. We promise to do our best to announce an upcoming US Tour in the very near future as we are as eager to be out there performing for our fans as they are to see us ," Wisin y Yandel said in an official statement via The Nieman Group.
The duo was ready to hit 20 cities in the all-star, highly-anticipated tour which kicks off July 14, but according to the statement "Wisin y Yandel's management informed them of the impossibility of producing the show they are accustomed to offering."
There's no word yet on who will be filling in for the "líderes" but they better make it good or people who have purchased tickets may feel duped.
Are you bummed about this news? Had you bought tickets to see them live?