U.S. jazz musician Marcus Miller was injured on Sunday along with members of his band when their bus crashed in Switzerland, killing the driver, police said.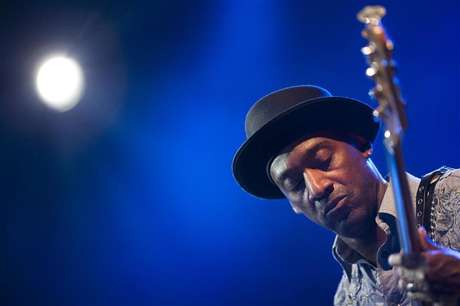 The two-time Grammy winner was travelling with 10 members of his band from Monte Carlo in Monaco to Hengelo in the Netherlands when the bus crashed on the highway near the town of Schattdorf in central Switzerland.
A Swiss police spokesman said the driver died from his injuries. The reserve driver, Miller and the members of his band were all injured but not seriously, he said, declining to give further details.
Miller, who plays keyboard and clarinet as well as electric bass, has collaborated with Miles Davis and Luther Vandross and was on tour to promote his album Renaissance.
Earlier this year, 22 children and six adults returning from on a ski trip organized by a Belgian school were killed in a bus crash in Switzerland.
(Reporting by Emma Thomasson; Editing by Jon Hemming)
Reuters - Reuters content is the intellectual property of Thomson Reuters or its third party content providers. Any copying, republication or redistribution of Reuters content, including by framing or similar means, is expressly prohibited without the prior written consent of Thomson Reuters. All rights reserved.