The Killers have teamed up with legendary film director Werner Herzog for a mini-documentary for American Express.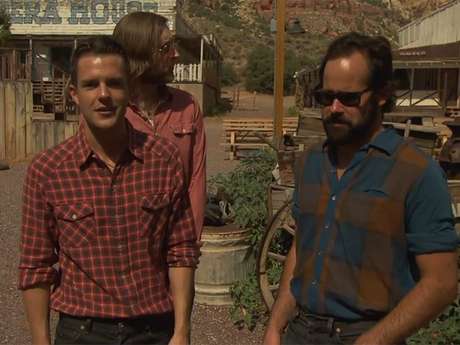 Follow the Vegas rockers as they ride around their hometown with the German auteur telling the tales of their origin and what exactly there is to do Sin City. Herzog challenges the band by asking if Las Vegas, a fabricated town looks real to them as natives. See what the guys responded in the video below.
The documentary was made to promote the Killers' Herzog-directed concert that streamed last night.
The Killers' latest, Battle Born , on Island/Vertigo is out now.
What do you think about the mini-documentary?