The Spice Girls continue to make headlines even though they are not together anymore. Each of them have been able to stay in the spotlight with varying degress of success throughout the years. The girls are back together with all their "girl power" for the presentation of Viva Forever Musical , a new show based on the bands hit songs.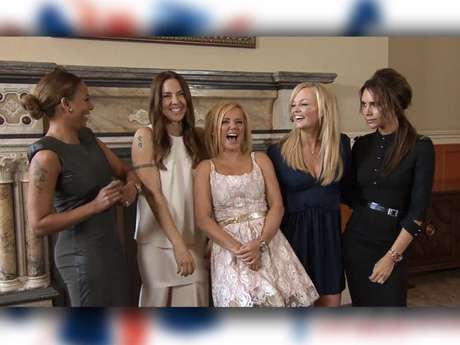 The play is written by the hilarious Jennifer Saunders , that wrote Absolutely Fabulous . The story is about is four friends that come together to form a musical group and compete in a reality show. The girls go through different rounds, but in the end, they only want one of the singers. Their friendship will get put to the test in this highly awaited musical.
"Myself and the other Spice Girls have thought for years how perfect our music would be in a musical," Mel C says in the video below.
The girls look heavily excited except for Victoria Beckham . Look at her on the video capture above, why does she look so miserable? She's not having it, we are just going to assume she is feeling all the excitement inside.
Viva Forever starts previews November 25 of this year, with the official opening on December 11. Take a look at the girls talking about the musical in the video below.
Are you excited for the Spice Girls musical? What are some of your favorite "Girl Power" songs?