NBC released the first promo for the fourth season of The Voice , introducing new judges Shakira and Usher .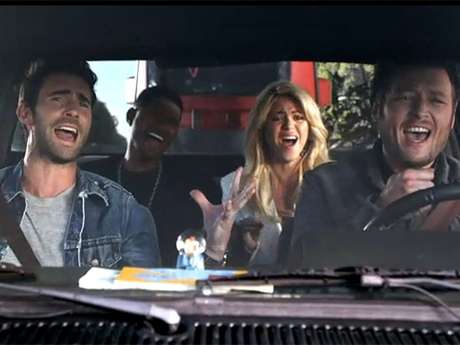 In the clip, the pop stars hitch a ride with show vets Blake Shelton and Adam Levine in Blake's pick up truck (you know, since he's country there's no other vehicle he would ever drive) where hilarity ensure as all four fight for the perfect drving music to listen to. They find common ground in a full out mobile sing-along of 'Total Eclipse of the Heart.' Watch the clip below.
Season 4 of The Voice begins March 25 on NBC.
Does this clip get you excited for Shakira and Usher on The Voice ?