Sean Kingston has debuted the rambunctious new video for his song 'Rum and Raybans' featuring Cher Lloyd .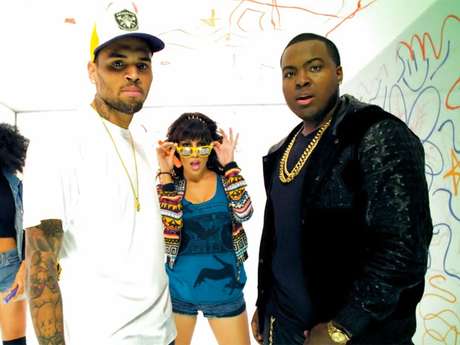 The video is exactly the kind of thing you'd expect for this kind of electro thumper: beautiful young people dancing in a club and occasionally a white room that Chris Brown draws graffiti all over. Cher Lloyd is no where to be found in the clip, those hoping for a guest appearance will have to settle with Brown's nonsensical cameo. Watch the clip below
The track will be featured on Kingston's upcoming album, Back 2 Life.
What do you think about Sean Kingston's new video?