Rihanna stopped by Ellen today and talked about the one thing she's been doing a lot of lately: showing some skin.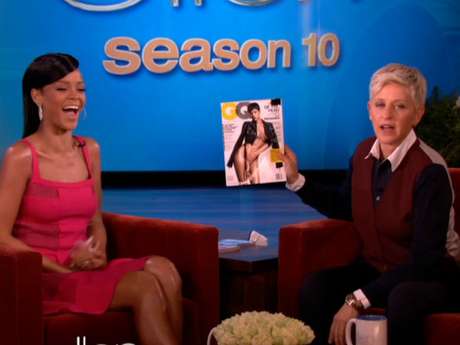 Ellen asked why she was naked on the December cover of GQ, joking, "Was there no budget for clothes on the shoot?" Rihanna went on to explain that it's not necessarily that she feels comfortable taking her clothes off and posing naked in front of strangers, it's a character she has to get into. The 'Diamonds' singer also attributed her celebration of sexuality to her Caribbean upbringing. Watch the interview below.
What do you think about Riri's guest appearance on Ellen.