Check out Pitbull and Shakira's hot new video for "Get It Started."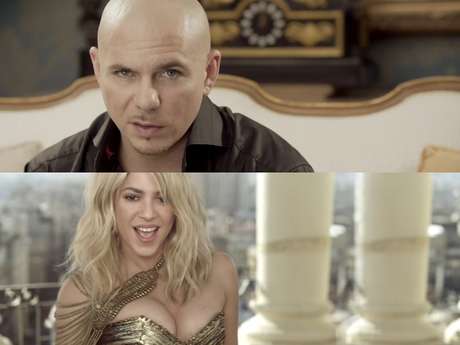 The audio visual work was directed by David Russo who was worked with Mr. Worldwide in "Give Me Everything," "Back In Time," and "International Love."
We are not sure what to make of this. The clip features two mega stars that should be tearing down the music scene, but the plot of the video is fairly strange. It starts out with like an homage to "The Bourne Legacy" and then turns into "The Italian Job." Then right at the end Pitbull is at a concert. It has us really confused as to what the director's vision was with this.
Shakira is busting out of her dress and doesn't pull out any of her signature moves like booty rolling or belling shaking. Plus both singers don't ever cross paths. It would've been hotter if she was the love interest in the video.
What do you think of Pitbull and Shakira's "Get It Started?"