Pink debuted the music video for her recent single, "Just Give Me a Reason" featuring fun. 's Nate Ruess today.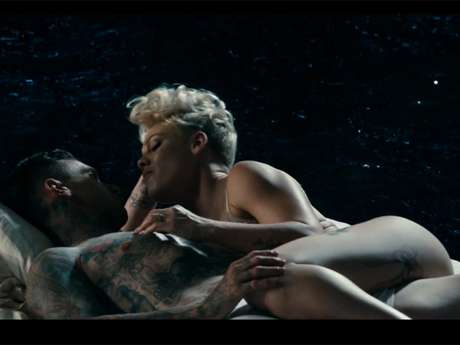 The video features the singer in a bed floating under the stars, restless, remembering the sweet love she and her lover, played by real-life hubby Carey Hart, would make. Scenes of Pink swimming and singing into vintage mics with Ruess in a frilly dress are also present. Watch the video below.
"Just Give Me a Reason" was co-written by Pink and Ruess for her album, The Truth About Love .
What do you think about the music video?