One Direction recently flew to Japan to blow their fans away and more importantly, shoot scenes for a music video for their cover of Blondie's "One Way or Another."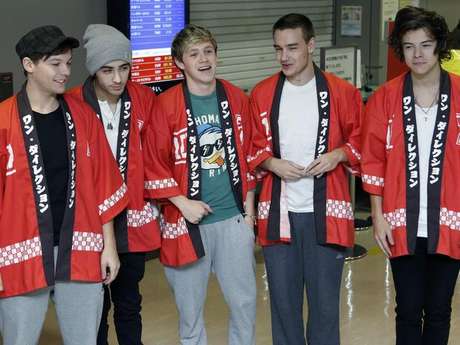 A sneek peek video of the rehearsals has hit the web featuring the boy band on stage in kimonos in front of droves of Japanese fans. The crowd was even taught some dance moves to perform in unison for the clip. Watch it below!
The cover is 1D's official single for Comic Relief, out in March, and the finished video is due out around that time.
What do you think of One Direction's kimono debut in rehearsal video?