Much about Notorious B.I.G .'s death has been a mystery, including his killers, but today the autopsy report revealing the graphic details from the night he was shot dead in 1997 has been released.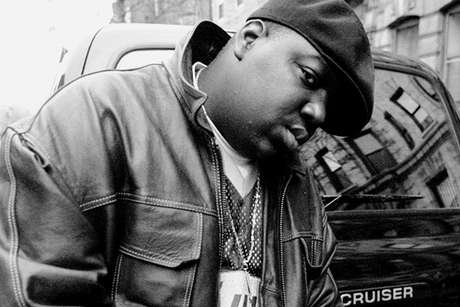 The report, obtained by TMZ , says the 24-year-old rapper whose real name was Christopher Wallace was shot four times -- in the chest, shoulder, leg and scrotum -- in a drive-by on Wilshire Blvd. in L.A. as he sat in the passenger seat of a Chevy Suburban. All four bullets went through the car door before striking Biggy, three of which were not fatal and found after he was transported to the hospital: Two on the gurney and one discovered by doctors after his body was turned over post-death. The shot that killed him went in through his right hip, ripped through vital organs and lodged in his left shoulder.
Although Wallace was rushed to the hospital immediately after the incident for an emergency procedure, he didn't make it and was pronounced at 1:15 AM and later identified by his wife and mother.
Documents also reveal the coroner listed the 395 pound rapper as "morbidly obese," there were no traces of alcohol in his system at the time of death.
Another interesting detail, TMZ reports, is a scribbling within the documents under the heading "Other Pertinent Information" that reads "Decendent may be a rapper."
What do you think about this information? Is TMZ pulling our chain?