Miley Cyrus seems to be wedging herself into the rap game little by little. She working with Odd Future's Tyler, the Creator and now she's staring in a music video for the track "Twisted" with Lil' Kim and Tiffany Foxx .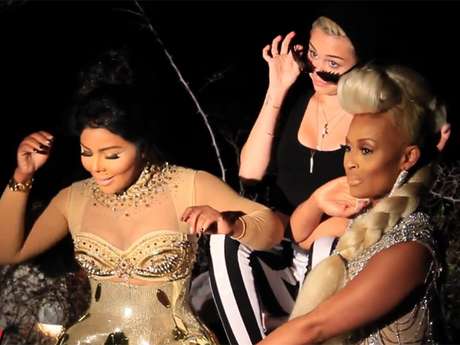 In this behind-the-scenes clip of the girls in the video, Miley's looking especially cute in a black tee, black and white stripped leggings, cat eye sunglasses and a beanie. Lil' Kim however is looking like a plastic sugery nightmare, wtf? Watch the video below.
Tiffany Foxx's single, "Twisted" featuring Miley Cyrus and Lil' Kim will officially debut in a few months.