The 13th Annual Latin Grammys aired live from Mandalay Bay in Las Vegas last night with Mexican pop duo Jesse y Joy taking home three awards and Juanes not far behind with two wins.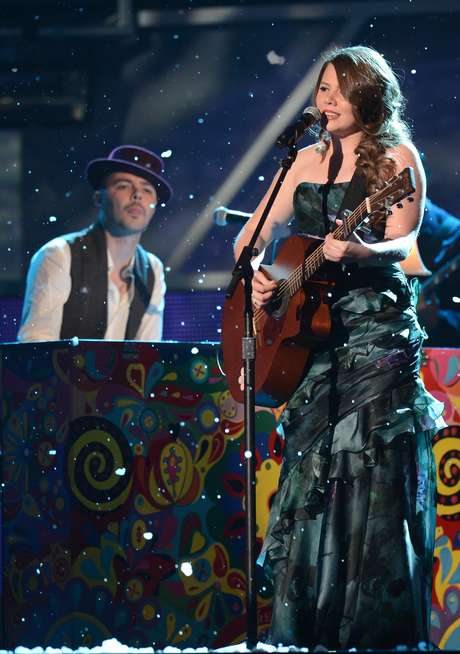 Juan Luis Guerra, the most nominated artist of the night, unfortunately didn't take any of the six he was nominated for officially, but took two for producing Juanes's MTV Unplugged album. Take a look at the full list of televised winners below.
Record of the Year
Jesse y Joy - "¡Corre!

Best Album - Pop Traditional
David Bisbal - Una Noche en el Teatro Real

Best Album - Contemporary Tropical
Milly Quezada - Aqui Estoy Yo

Best Album - Tropical Fusion
Fonseca - Ilusión +

Best Album - Norteño
Los Tucanes de Tijuana - 365 Días

Best New Artist
3BallMTY

Song of the Year
Jesse y Joy - "¡Corre!"

Best Music Video - Long Form
Juanes - MTV Unplugged
Best Ranchero Album
Pepe Aguilar - Mas de Un Camino

Best Album - Comtemporary Pop Vocal
Jesse y Joy - ¿Con Quien Se Queda El Perro?
Best Alternative Album
Carla Morrison - Déjenme Llorar

Album of the Year
Juanes - MTV Unplugged