We're proud to present the new music video for Bajofondo 's "Pide Piso," the first single off their upcoming album Presente .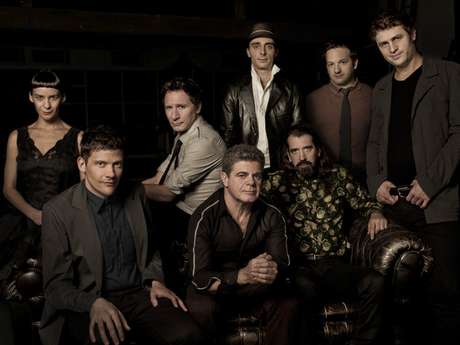 The clip is an 8-bit love story soundtracked by the Gustavo Santaolalla -led collective's electro tango jam. The romantic video game tale begins with a jetsetting young woman as she flies from Montevideo to Buenos Aires and enjoys the best food & culture the city has to offer. Watch the video below.
It's love at first sight when bumps she into a handsome young chap in a bar where they dance and continue dancing in the street, in the rain, and underwater.
The Latin Grammy-award winning band makes great animated cameos in the adorable video, initially as a street band then playing to thousands on a concert stage.
Presente showcases where the band is currently in their repetoire, a stirring mix of styles including tango, milonga, folklore, rock, hip-hop, electronica, jazz, classical, and a world of sounds from the Río de la Plata, the river that separates and unites Argentina and Uruguay. The album is out March 5 on Sony .
What do you think about the new Bajofondo video?