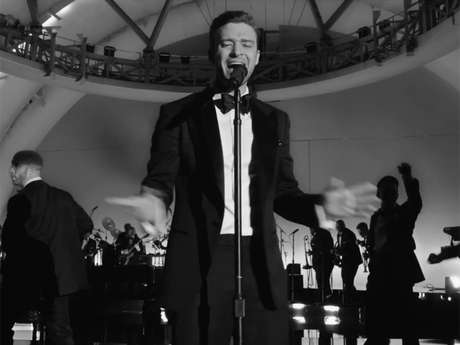 Justin Timberlake
premiered the David Fincher-directed music video for his single, 'Suit & Tie' with a simple tweet: "Here it is… All pressed up in black and white. Enjoy! #officialvideo #suitandtie #JT2013.″
Watch as the entertainer lives the vintage-inspired high life in black-and-white hanging out with ladies in their underwear, having a drink at home with Jay-Z , in the studio with the Tennessee Kids and best of all showing off some new moves on stage and beyond! See the clip below.
Timberlake's comeback album, The 20/20 Experience is out March 19.
What do you think about the 'Suit & Tie' video?
Check out our favorite pics from JT's Instagram below.