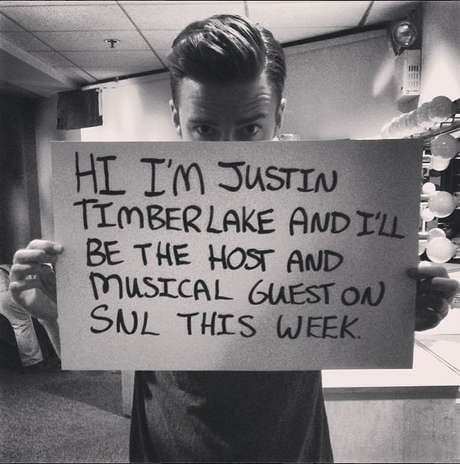 Justin Timberlake
is hosting SNL for a fifth time this Saturday and we can't wait to see what awesomeness he will emit this time around!
To get us all hyped (well, even more hyped in our case) watch the series of promos JT and cast member Kenan Thompson filmed for the episode below.
'SNL' is only the beginning of Timberlake's 30 rock takeover, he'll be on Late Night with Jimmy Fallon all week following that appearance. His upcoming album, The 20/20 Experience is out March 19.
Will you be tuning in to watch Justin host this weekend?