Justin Bieber was a guest on last night's "Late Night with Jimmy Fallon" were the two pals discussed the superstar's enormous Twitter following, his outdoor adventures, buying his grandparents a house, his new acoustic album & hosting "SNL."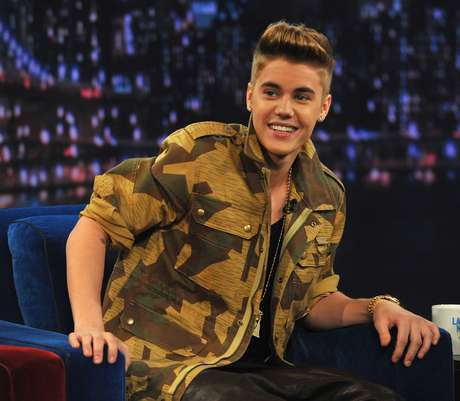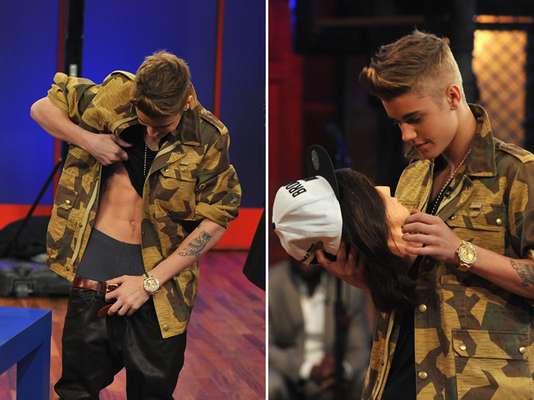 Biebs talks the details of his Believe Acoustic album which he says is a look into raw, pre-"produced" pop music Justin, in his room making YouTube videos of covers on his acoustic guitar. "This really just shows that I wasn't made, I was found on Youtube," Bieber tells Fallon. "This [album] is going to show people music is music. I'm an artist, I'm a singer, I just want to show people what I want to do." Check out the full interview below, in two parts.
After the interview, the pop star played a game with Jimmy Fallon where he practiced throwing odd objects associated to Bieber into a basketball hoop, including Tim Horton's coffee, a bowl of ramen noodles, a Justin Bieber doll and a mannequin that he made out with before chucking. Check out pictures of the guys below.
Justin Bieber's Believe Acoustic is out now.
What do you think about the interview?