For a city with a thriving music scene, New York City is sure a hard lady to please when it comes to festivals, but Governors Ball's sophomore year proved we may finally have one worth supporting.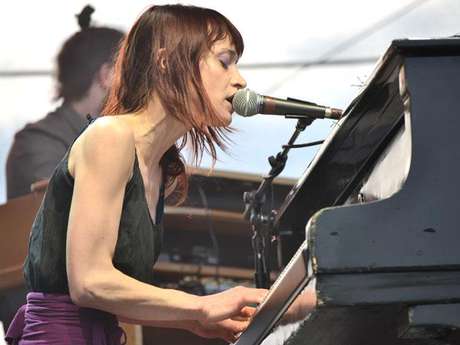 This past weekend, Randall's Island lured a very different crowd each day. On Saturday, June 24, acts like Major Lazer and Passion Pit got youngsters clad in booty shorts and feathers into the pits. However, the massive space allowed families to hang out on blankets under the shade of trees, and get physical playing Frisbee while also enjoying the sounds coming off the two conveniently placed stages -- without overlapping sets, woo!.
There was a little something for everyone on Sunday, June 25, but young parents seemed to have left the kids at home to fully indulge in artists like Fiona Apple (rattling performance!), Modest Mouse and headliner Beck . Getting to the festival was made easy, with organizers facilitating shuttle buses from Harlem and Williamsburg directly to the venue. Another plus? The food and drink options! Thank you for finally realizing crowds are tired of crappy, overpriced food, here you could find everything from vegan dishes to popular food trucks such as Coolhaus and Wafles & Dinges (dear liège waffle, we love you).
After such a cool experience we're certainly looking forward to next year, when more bands will be willing to sign up for the fest. One recommendation: include more Latin acts. This year, Venezuelan singer Devendra Banhart did a fine job at representing us, closing his set with the beloved " Carmesita " but could've used a dose of Le Butcherettes or Ximena Sariñana in the mix, just to name a few easy choices.
The Best of Governors Ball Day 1: Santigold and more!