Last night's season premiere of the' X-Factor' hit an awkward moment when a contestant took a jab at Demi Lovato 's singing skills.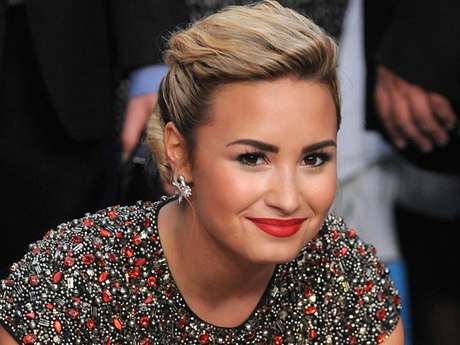 After his performance on the talent show, the judges deemed 50-year-old Shawn Armenta less than pop singer material. Following Simon Cowell 's own negative critique of his audition, Lovato added, "A lot of people work really, really hard for their dreams, but it's not meant for everybody." In his defense, Armenta slammed the "Skyscraper" singer outright: "That's why you use Auto-tune and I don't."
A low blow for sure, but we don't think she deserves it. Her voice may not be the best but when it comes to Auto-tune, she's no Rihanna or T-Pain for that matter!
What do you think?