Every year, its fun to hear about all the rumors and fake lists of artists that are set to play the 2013 Coachella Music and Arts Festival , today the real lineup for the three-day party in the desert has been revealed.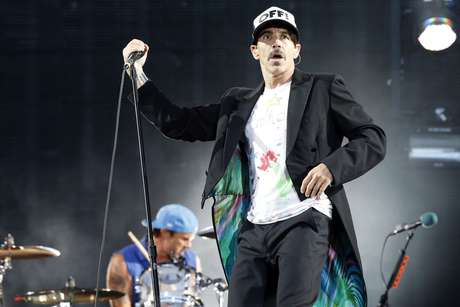 Rumored guests The Rolling Stones will NOT be a key headliner nor will French electronic duo Daft Punk but the Red Hot Chili Peppers and British bands Blur and The Stones Roses will. Indie pop faves the Postal Service , featuring Death Cab for Cutie 's Ben Gibbard, will be playing their first post-reunion show at the fest.
The Latino acts this year hail from Mexico, rockers Café Tacvba and DJs 3Ball MTY will be performing on the same days. Check out the rest of the lineup here .
Tickets will be on sale here starting Tuesday, January 29th, at 10 AM PST. The festival will take place April 12-14 and 19-21 in its Earthly home: The Empire Polo Club in Indio, California.
What do you think about this year's Coachella lineup?