Beyoncé performed a powerful rendition of the Star-Spangled Banner at President Barack Obama 's second inauguration today.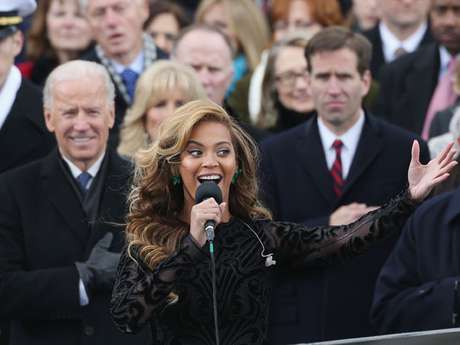 The radiant singer, backed up by the US Marine Band, pleased the crowd with her version of the national anthem. VP Joe Biden was smiling ear to ear and hubby Jay Z embraced her post performance. Watch the performance below.
What do you think Bey's rendition of the national anthem?