Beyoncé talks candidly to Oprah about her love for Jay-Z and his importance in her life in this short clip of her interview with Oprah Winfrey and starts to choke up in the process. "That foundation is so important in a relationship and just to have someone that you just like , you know," she explains, "is so important, and someone that is honest."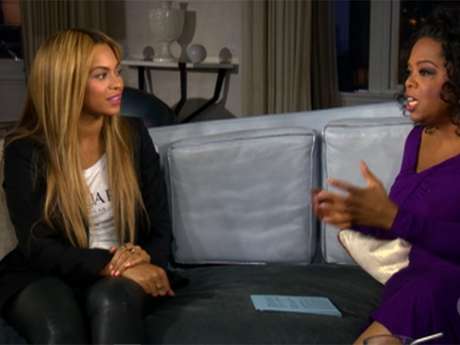 In her career, the singer points out she took Winfrey's advice to never say who she's dating as far as she could take it. All this made us think isTaylor Swift needs a one-on-one with Oprah herself! Check out the clip below.
The full interview airs on Winfrey's OWN network at 8 p.m. EST on Saturday night, an hour before Mrs. Carter's self-directed documentary, Beyonce: Life Is But a Dream premieres at 9 p.m.
What do you think about this emotional moment with Bey?