Adam Lambert treated a sold-out crowd to a special cover of the Lenny Kravitz hit "Are You Gonna Go My Way?" in Cape Town, South Africa this week.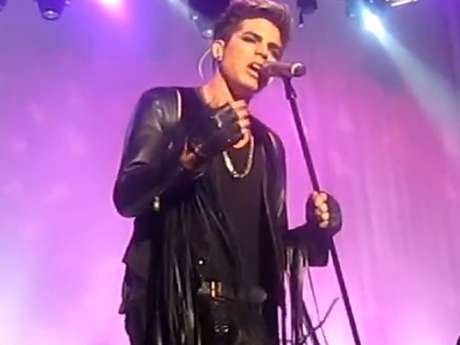 Quiz: Do you know you pop song covers? Test your knowledge!
Clad in black leather, Glambert killed the song, making us wish he could just release a cover album of edgy pop rock hits! Watch the video below.
Lambert is due to host Vh1 Divas which will feature performances from Miley Cyrus, Demi Lovato, Ciara, Kelly Rowland and Jordin Sparks on December 16.
What do you think about Adam Lambert's cover of this classic?